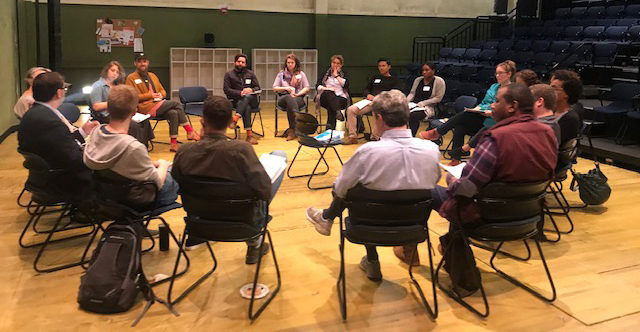 A new program from Mass Cultural Council is stepping into a significant and systemic gap in the youth arts ecosystem. The Creative Youth Development Teaching Artist Fellowship Pilot Program supports teaching artists in Creative Youth Development (CYD) programs throughout Massachusetts through a series of group learning sessions, site visits, and grants.
Built on the model of the Music Educator and Teaching Artist (META) Fellowship, a partnership of The Klarman Family Foundation and Mass Cultural Council, this new pilot program covers all disciplines in the arts, interpretive sciences, and humanities. By balancing individual learning and artistry with the development of a tightly knit community of practice, the CYD Fellowship has immediate impacts in the classroom and long-term impacts for the field.
The new pilot program launched last week at Central Square Theater and was led by world-renowned teaching artist Eric Booth. Throughout the year, CYD Fellows will address identified areas of need in their work as teaching artists, including youth worker training and work in trauma-informed practice.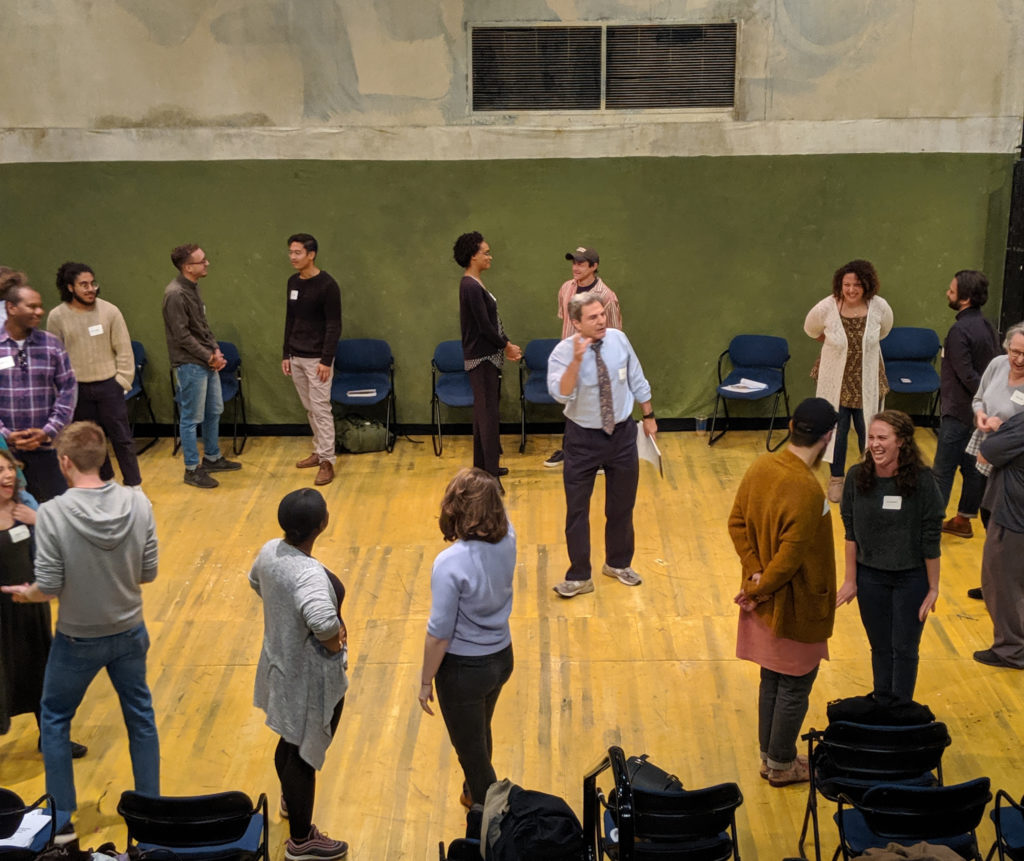 Participating teaching artists were nominated by the following organizations:
Actors' Shakespeare Project
Artists for Humanity
BalletRox
Barrington Stage Company
Books of Hope
Cambridge Community Television
Central Square Theater
Community Art Center
Elevated Thought
Enchanted Circle Theater
Express Yourself
Hyde Square Task Force
Inquilinos Boricuas en Accion (IBA)
Institute of Contemporary Art / Boston
Medicine Wheel Productions
OrigiNation Cultural Arta Center
Partners for Youth with Disabilities
The Performance Project
Raw Art Works