Mass Cultural Council works with 73 Creative Youth Development programs that partner with more than 9,000 youth across the Commonwealth. Nine alumni from these programs (ages 18-24) have been chosen to be involved in a six-month pilot and serve in a paid position as a Creative Youth Development (CYD) BIPOC Alumni Council Member. (BIPOC is an abbreviation for Black, Indigenous, and People of Color. Approximately 80% of the young people in CYD programs in Massachusetts identify as BIPOC.)

The goal of this alumni council is to provide opportunities for CYD alums to find support with each other, utilize and build platforms for their voices and visions, and for us to work together to better hear and to infuse youth voice into the work of systemic, social change in Massachusetts. Alums will create safe and brave spaces to develop goals, and share stories, creativity, and strategies for greater impact in CYD programs, philanthropy, and communities.
Each alumni council member will serve as thought partners with Mass Cultural Council, participate in national Creative Youth Development online meetings as facilitators, and will connect with Agency staff and mentors throughout the creative sector. Later this spring, they will develop a culminating project based on their learning and what they envision. Stay tuned and follow along as these alums amplify their truths as essential contributors to the cultural ecosystem in Massachusetts.​​
Meet the Creative Youth Development BIPOC Alumni Council

Rajaiah Jones, CYD BIPOC Alumni Council Chair
she, her, hers
City: Lynn, MA
CYD Alum of Raw Art Works
Bio: With a BA in Communication from University of Massachusetts at Amherst, Rajaiah is immersed in a number of creative fields. She has served as an intern for the Do It Your Damn Self!! Festival in Cambridge and a Community Producer at Lynn Community Television where she further developed her skills of promotional marketing, customer service and video production. In all of her work, she combines her skills with her strong values of the importance of working in and with community and social services.
Example of Creative Work: The Skin I'm In and Manos Abierta en Esta Tierra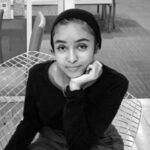 Sumeya Ali
she, her, hers
City: Boston, MA
CYD Alum of Artists For Humanity
Bio: Sumeya is a self-taught painter, artist, and creator with a demonstrated history of working in the fine art industry. Painting in a range of mediums, she shares personal experiences while exploring the language of colors in a sacred practice that is accessible not only to her but to anyone who crosses paths with it. Her mission is to take others along a path of creative self-expression. She is currently pursuing a BA in Sociology from Simmons University has been involved as a Diversity, Equity, and Inclusion Officer in the student government.
Example of Creative Work: www.sumicollective.com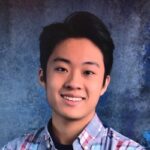 Jeremy Suh
he, him, his
City: Brookline, MA
CYD Alum of Institute for Contemporary Art
Bio: Jeremy began this fall as a freshman at Columbia University, New York City. He continues to develop skills he established as an alum of ICA, where he learned film-making fundamentals. Jeremy also developed his love for writing and digital media as the Photo Managing Editor for the Sagamore, his high school's newspaper. As a current Student Ambassador at Columbia, he helps to direct the future of student-alumni interactions by providing meaningful insight, implementing events, and strengthening communications to shape the Columbia College Alumni Association's future.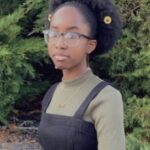 Bendu David
she, her, hers
City: Boston, MA
CYD Alum of Hyde Square Task Force
Bio: Bendu graduated from Boston Latin Academy and participated in Ritmo en Accion, a dance program at HSTF, where she developed leadership skills and a deeper passion for arts and civic engagement. She is an awarded writer (Rising Voices Award of WriteBoston's Summer Journalism Institute) and a leader who utilizes her skills as a problem solver and a connector of people. She also engages her creativity to address representation and bring light to racial disparities. She feels that many people do not realize just how important or serious representation is, or how a lack of it stems directly from the forces of oppression, privilege, and power. She works to encourage more BIPOC young people to pursue roles in the arts and on the big screen, and to ensure more black women hold positions of power, and to see that a greater diversity of people are celebrated.​
Example of Creative Work: Yellow Is A State Of Mind, Quarantine: new hobbies, new concerns, new beliefs Instagram: @b.endu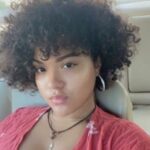 Helina Almonte
she, her, hers
City: Salem, MA
CYD Alum of Raw Art Works
Bio: Helina developed strong leadership roles as a new anchor in her high school for two years and in working at Raw Art Works. Through her weekly RAW Chief leadership training meetings and in assisting art therapists and teaching artists with design and implementation of groups, she served as a role model and teacher for young artists ages 7-15. She has enjoyed working on her own art pieces that dig deeper into her identities and has worked on "Be You" Pride Events that help others express their identities. Concerned for her city of Lynn, she worked on a documentary to address gentrification in her community and to bring to light the issues of a city that is devoid of a city planner.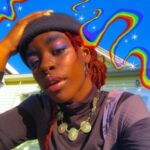 Mithsuca Berry
they, them, their
City: Cambridge, MA
CYD Alum of Zumix and Institute for Contemporary Art
Bio: For Mithsuca, creativity goes beyond a technical ability and into a way of living. Through various mediums and outlets, Berry aims to connect communities to the feeling of being inspired. Creativity plays a large part of their work process as well as honoring the stories that emerge from that truth. Liberation can be the catalyst for true change. To Mithsuca, nothing is more liberating that the power to imagine and create the reality around you. Their practice now crosses with education, curation, and archival work – bringing what they've learned to generations to come.
Example of Creative Work: Instagram: @Mythsooka

Mattingly Wood
she, her, hers
City: Cambridge, MA
CYD Alum of Cambridge Community TV
Bio: Mattingly Wood is a young biracial woman who is a filmmaker and activist. She has been a filmmaker for over five years and started before she entered high school. Mattingly uses film-making to express her identities and talk through social issues in creative ways. Mattingly shows how she empowered her own identity and created her own representation through film-making after not being represented for so long in television shows and movies as a young biracial, half Native American and half white women. She brings awareness to how important representation is for youth, especially youth from underrepresented groups, and calls for action so no one else needs to feel the burden of not being represented.
Example of Creative Work:  The empowerment of identity through film-making | Mattingly Wood | TEDxYouth@BeaconStreet, Instagram: @mattinglylol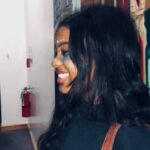 Hannah Parker
she, her, hers
City: Lynn, MA
CYD Alum of Raw Art Works and MassLEAP
Bio: Hannah Parker worked at Raw Art Works for two years as a co-leader and facilitator of an all-girls group. Self-described as a Liberian American creative and activist, Hannah founded her high school's first ever Black Student Union, and was a teacher's assistant for a social justice curriculum titled "Activism and Advocacy". Hannah has performed at various venues sharing her spoken word including Louder Than a Bomb Massachusetts for three years and Brave New Voices where she and her team won 4th in the world. Through Hannah's passion for writing and performing she has now transitioned her focus to being a musician where she sings and writes her own music. Hannah continues to share her art through her page @verballyexpressed where she works to ignite, inspire, and uplift more radical change through creative expression.
Example of Creative Work: Being Black is No Small Feat, Instagram: @verballyexpressed, We Must See Ourselves as Catalysts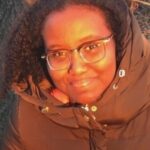 Mariam Ahmed
she, her, hers
City: Quincy, MA
CYD Alum of Institute for Contemporary Art
Bio: Mariam is a filmmaker and media producer at Boston College. She has been the program director and is now the NCP music director at her college's radio station, WZBC 90.3. As an innovator and creative, she works well under pressure and credits ICA for introducing her to many creative avenues that she has been able to explore as a young adult. She hopes to become a critic.